How Do LED Neon Lights Work?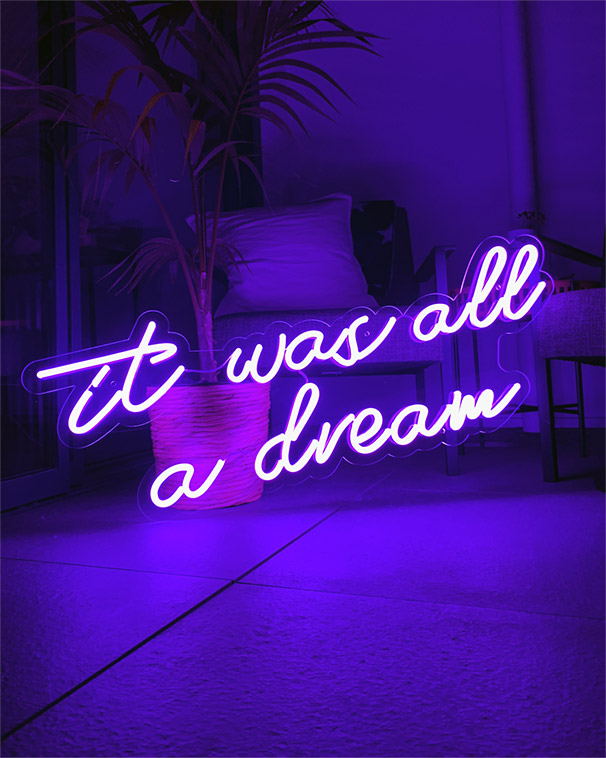 Neon lights hold a nostalgic place in the collective conscience of anyone who's walked down a metropolitan street at night in days gone by, but most people don't really know how neon lights work. Traditional neon lights get their name from neon gas. They were discovered in an experiment in 1898, when William Ramsay and Morris W. Travers discovered its light-emitting properties by conducting electricity through the inert noble gas in a tube.
In the early 1960s, the first practical devices using a new light technology, LED (or light-emitting diodes) were invented by James R. Biard and Gary Pittman at Texas Instruments. This came out of observing efficient light emission from tunnel diodes built on GaAs substrates. They were first used as replacements for bulbs in small electronics, like seven-figure displays and indicator lamps.
This efficient technology only improved with time. Nowadays, it's one of the most energy-efficient lighting options for cars, buildings, outdoor venues… and as an alternative to neon signs. So how well do neon signs work compared to the new neon? What sets them apart?
The Future Is Neon
Radikal Neon creates premium neon signs powered by efficient LED lights that are designed to last. Find the sign that fits your vibe in our diverse, funny, and heartfelt collection, or even make your own! Got questions? Hit us up and we'll give you a hand.