How To Incorporate Red Neon Lights Into Your Space
From the flaming red sunset to your favorite Taylor Swift album, red is the one color that can somehow encompass nearly every emotion on the spectrum. This versatility also extends to interior design, in fact, the only thing that pops more than red is neon red.
As intimidating as the color might seem at first glance, there are a million ways to incorporate red neon lights into your space. You can make it warm, welcoming, or even sexy if that's what the situation calls for. Find inspiration with this rad guide to the red neon sign aesthetic, and get ready to see your space in a whole new light.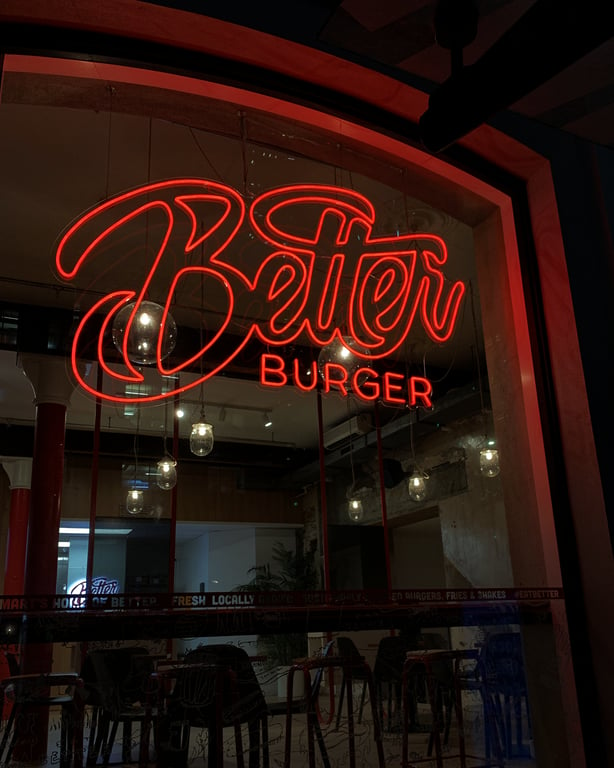 Light Up The Kitchen
From the color of your favorite fast food brand to a refreshing ruby tomato, red just screams food. Whether it's at home or your office, a warm red neon light doesn't just make for a more inviting space, it might just make the food taste better too (this one goes out to the struggling chefs).
A cherry neon sign is a great choice to start with. Both compact and vibrant, this neon sign can fit comfortably even in a crowded kitchen, and the fun innuendo doesn't hurt either.
Go Red With Radikal
One of the biggest advantages of creating a red neon sign aesthetic in your space is that it flows seamlessly with most interior designs. We'd recommend pairing your lights with warm or earthy tones.
If you're thinking about creating a neon sign for your space, check out our neon sign maker! From romantic red-tinged proposals to evocative neon signs for bachelor pads, the experts at Radikal Neon® have helped customers all across the globe go red in style. Contact us today to find out what we can do to light up your space.