How To Use Neon Signs for Restaurants
From a classy contemporary affair to the local burger joint that just tastes better at 3 AM, finding the right neon sign for a restaurant can elevate a great culinary experience to an unforgettable one.
A single neon light can do a lot in a restaurant or cafe. Other than being a fantastic source of atmospheric indoor lighting, hanging a neon sign in your restaurant (or even on the patio) is a quick way to turn heads and bring in more customers. Get inspired with our guide and light up your space today.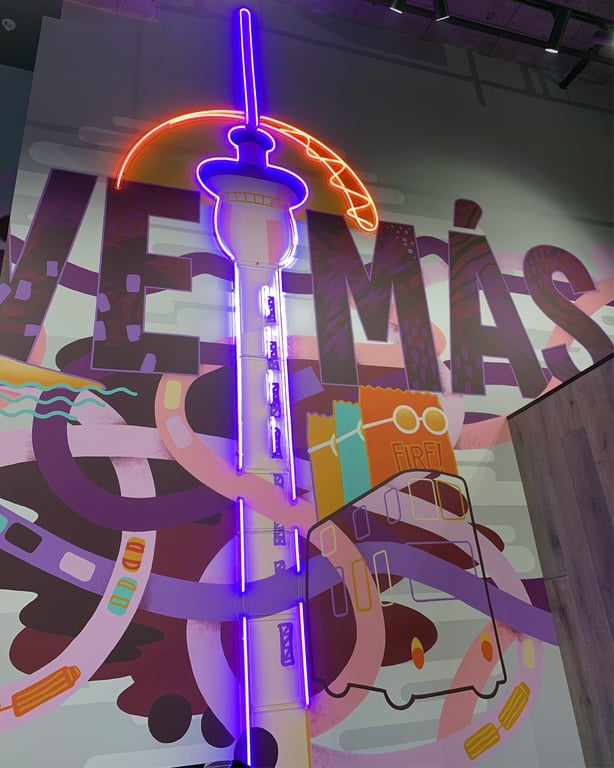 Serve Them LED
With a fired-up kitchen, hundreds of bustling customers and staff, and the occasional hot weather outside, you need to keep that restaurant cool. Traditional neon signs are difficult to use in these settings due to their tendency to heat up and emit obnoxious buzzing sounds.
If you're looking at neon signs for restaurants, LED is the only way to go. Premium LED signs can run for longer periods without heating up, and you won't have to worry about upsetting customers with a buzzing sign.
Today's Special: Radikal Neon®
If you're looking for success served on a platter, choosing a neon light for your restaurant is a great place to start. Turn occasional customers into weekly regulars by creating an unforgettable ambiance that just can't be matched by your average interior lighting, and stand out while doing it.
If you're looking to go the extra mile with a branded neon sign for your restaurant, visit Radikal Neon®! Our extensive 12-month warranty and free worldwide shipping have helped thousands of restaurants grow in style with high-quality LED signs. Reach out to us today to get started.