7 of Our Favorite Halloween Neon Signs
Halloween is just around the corner, and that means it's time to start decorating! If you're looking for some Halloween home decor to add some extra excitement to your decorations, look no further than Radikal Neon.
We've collected seven of our favorite Halloween-themed neon signs, perfect for scaring your neighbors and being the envy of your block. So browse through our collection and pick out the perfect sign for your home this Halloween!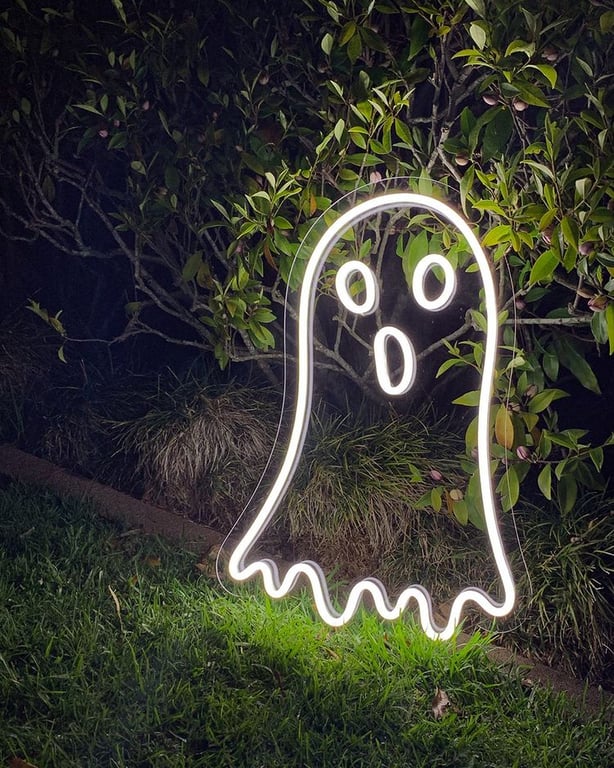 Casper (Ghost) Neon Sign
Do you believe in ghosts? This ghostly Halloween neon light is perfect for anyone who wants to add a little extra spookiness to their decor. Casper will light up any room he's in and is sure to be a hit with all your guests. Perfect for parties and get-togethers.
Alien Face Neon Sign
This sign is perfect for anyone who wants to show their love of Halloween in a different way. The Alien Face neon sign is a great addition to any Halloween decoration and is sure to get some attention. Bring to life the horrors of deep space by pairing this alien with the UFO LED light.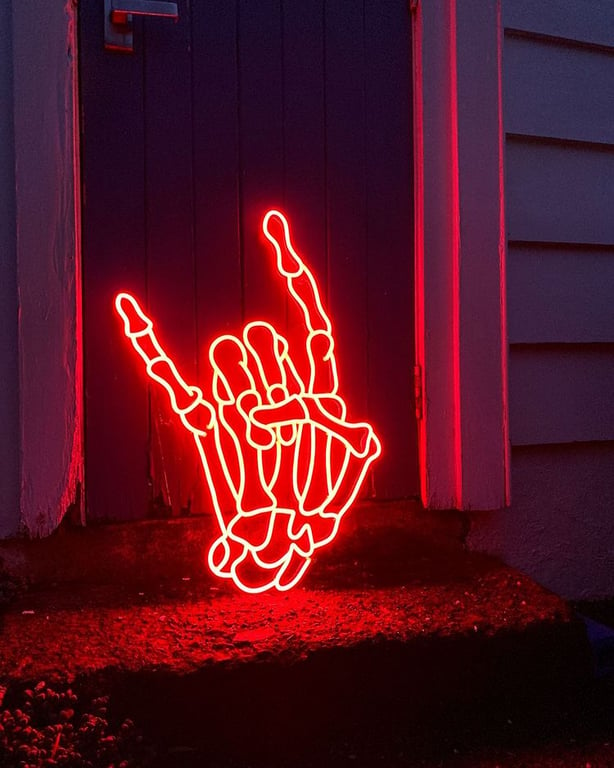 Quit? LED Neon Sign
Are you running a haunted house this year? Then this sign is a must-have! The Quit LED sign is perfect for scaring your guests and getting them in the mood for Halloween. Place this neon sign around the climax of your haunted tour and will prepare your guests to be adequately frightened.
Rock 'til you drop (Skeleton hand) Neon Sign
Skeletons have been a major part of Halloween costumes and decorations for years. This year, add a spooky skeleton hand neon sign to your display to be uniquely different. The Rock 'til you drop sign is perfect for music lovers and is a great way to show off your Halloween spirit all year round.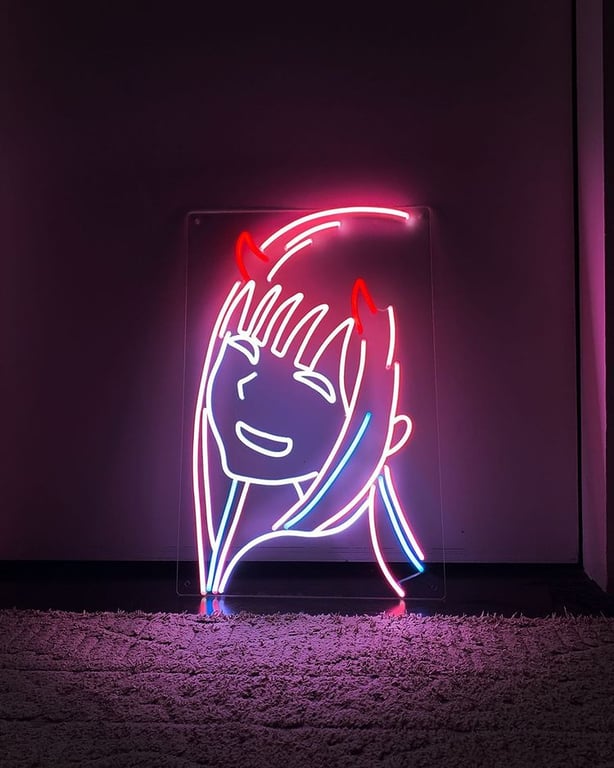 Darling in the Franxx Anime Neon Sign
Anime costumes and Halloween go together like peanut butter and jelly. This colorful Darling in the Franxx sign is perfect for any anime fan who wants to show their Halloween spirit. It's also the perfect neon sign to attract trick-or-treaters and adds a devilish vibe to your homefront.
Rad-O'-Lantern Neon Sign
This sign is perfect for anyone who wants to add a bit of Halloween fun to their home. The Rad-O'-Lantern neon light is probably the most thematic of our spooky signs. This sign is a rad alternative to the classic pumpkin and if you want to keep it outside, we'll put it in an acrylic case to keep it safe from the elements.
Screamy Face Neon Sign
We know you rewatch this movie every year on Halloween, so decorate with this neon sign and amp up the fright. The Screamy Face neon sign is perfect for anyone who wants to add a spooky vibe to their Halloween party. Plus, it makes for a memorable photoshoot backdrop.
Bonus: Create Your Own
So there you have it, our seven favorite Halloween neon lights. But if you're feeling creative, why not make your own? Neon signs are a great way to add some spooky fun to your home, and with our easy-to-use neon customizer tool, it's easier than ever to create your own halloween home decor that's truly unique. So get creative and make something that's perfect for your Halloween party this year!
Happy Halloween from Radikal Neon!