Brighten Up With Yellow Neon Signs
Do you need a pop of color in your life? Look no further than yellow neon signs from Radikal Neon®! We're passionate about bringing a little bit of sunshine into your life, one neon sign at a time. The color yellow is associated with happiness and positivity, so what better way to brighten up your space than with a glowing yellow neon light?
Whether you're a blossoming business looking to show off your personality or need a splash of sunshine for your home decor, these neon signs are more than just a way to grab attention — they're a true art form. From their retro charm to their ability to light up even the darkest of streets, yellow neon signs are a staple of the urban landscape. Here's why you can't go wrong with yellow neon for your business, home, or event.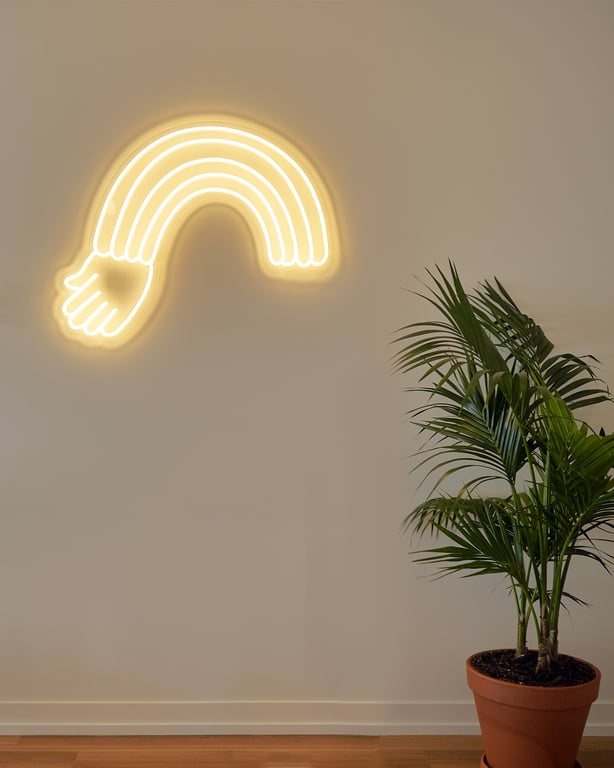 Yellow is the New Black
There's a reason why yellow neon lights are one of the most popular colors for neon signs. They're bold, they're bright, and they're the perfect way to make a statement.
This famously cheery color is associated with happiness, positivity, safety, and warmth — all wonderful qualities for any home or business. Whether you're in charge of a coffee shop, a yoga studio, a nail salon, or a welcoming home, a yellow neon sign is the ultimate color choice.
Achieve Your Dream Neon Sign With Radikal Neon®
Whether you're looking to add a pop of electrifying color to your business or a touch of sunny charm to your home, yellow neon light is the perfect way to make a statement and stand out from the crowd. There's no better way to show off your home or business's personality, spread positive vibes, and brighten any room, all while keeping your energy bill low and your space safe.
For extra peace of mind, you'll enjoy free worldwide shipping and a 12 month warranty on designs with every purchase. So come on over and bring a little sunshine to your life with Radikal Neon® yellow neon signs — we promise you'll be glowing with satisfaction.