How to Use Neon Signs for Bars
It's no secret that neon signs are an iconic part of bar decor. Their vivid light sets the tone for both intimate conversations and wild Friday nights.
But why should you use neon, and what kind of signs should you put up? This is our guide to using neon signs for your bar!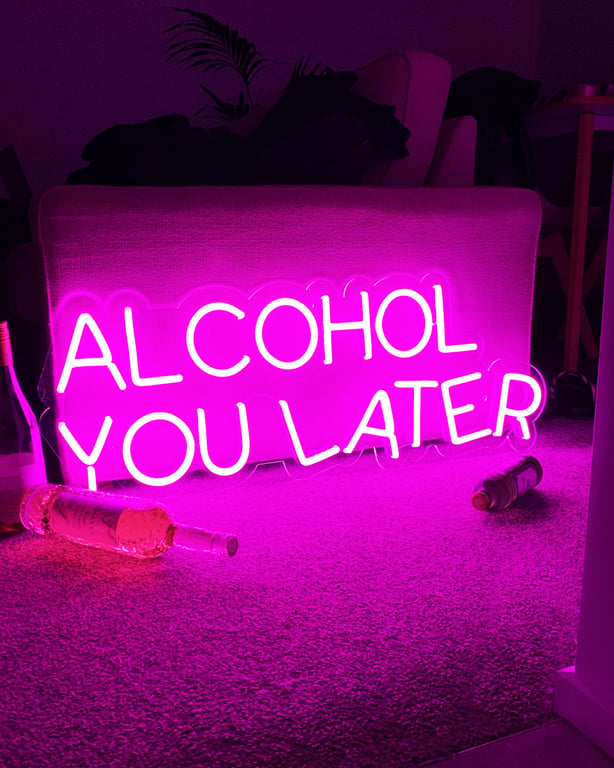 Find your vibe — it's time for a major glow up.
Your bar isn't a seedy, dimly lit dive bar. It's time to brighten things up with some custom neon bar signs! Not only do they add some much-needed illumination, but they'll help show off your establishment's unique vibe, humor, and personality!
First things first: decide on the perfect neon sign for your bar. At Radikal Neon®, the options are literally endless, so you can choose a color and design that perfectly represents your bar's vibe. In addition to the classic "Bar" sign, go for signs that are quirkier and unique? How about an emoji-inspired sign or a tongue-in-cheek phrase? The options are endless, so be sure to put some thought into it. Just remember, when it comes to neon signs, more is more.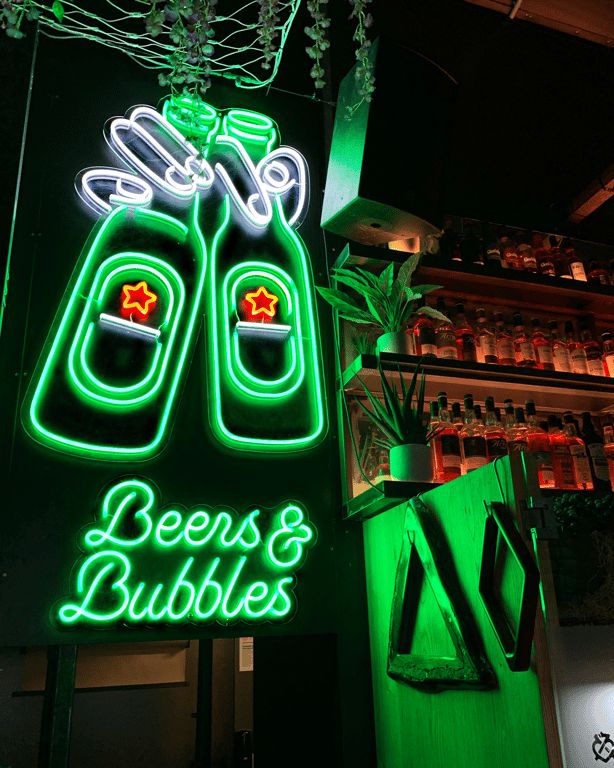 Light up the night!
Now that your sign is up and shining bright, it's time to show it off! Make sure to place it in a spot where it can easily be seen by customers as they enjoy their evening. This could be in the window, above the bar, or even in the bathroom (because who doesn't love a good neon sign in the bathroom?).
Don't be afraid to get creative with it! Use your custom neon bar sign as a backdrop for Instagram-worthy shots or as a way to highlight special deals or events. Try mixing and matching different neon signs to create a unique and eye-catching display. You could even create a neon sign scavenger hunt, where customers have to find all the signs in the bar to win a prize. The possibilities are endless!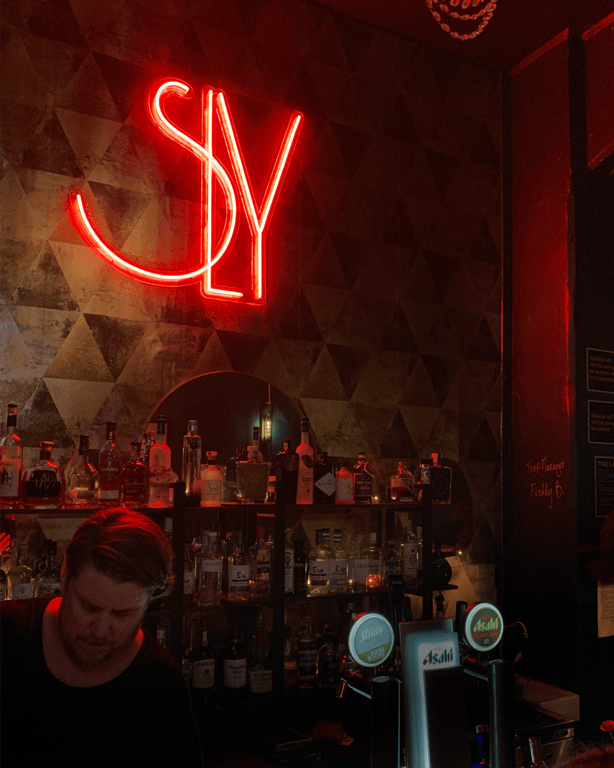 Your trusted sign dealer.
At Radikal Neon®, we love designing signs for all spaces — especially neon signs for bars. We're committed to exemplary customer service and truly unmatched sign quality, ensuring that your neon experience is smooth and satisfying from start to finish. All of our designs are created in-house, with each sign made to order.
Whether you choose one of our iconic designs or opt to create your very own custom neon bar sign with our Custom Neon Builder, you'll enjoy energy-efficient LED neon lighting that keeps your space and the environment safe. Best of all, each sign we craft is made with ultra-durable, robust materials so you can trust that your Radikal® sign will be the life of the party for years to come.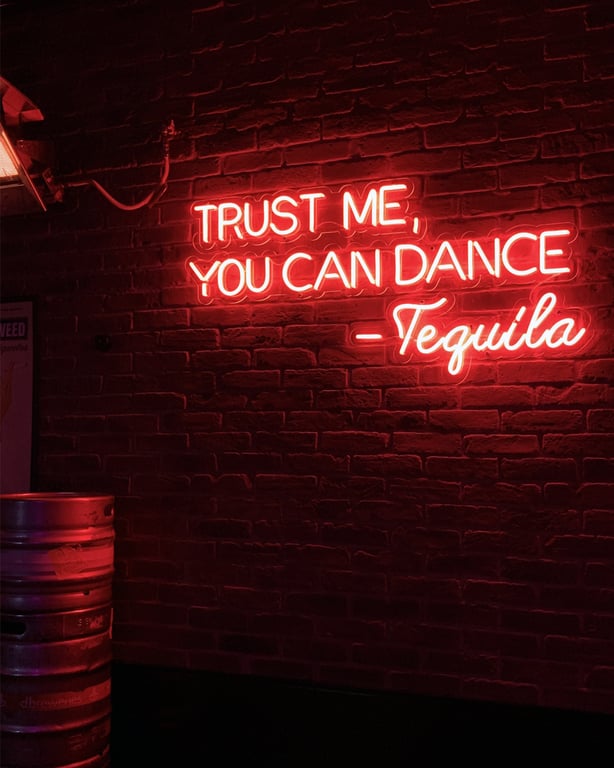 Time to get lit.
Using custom neon signs for your bar is a surefire way to attract customers and add some personality to your establishment, all without spiking your electricity bill or creating unnecessary heat. So go forth and neon up!